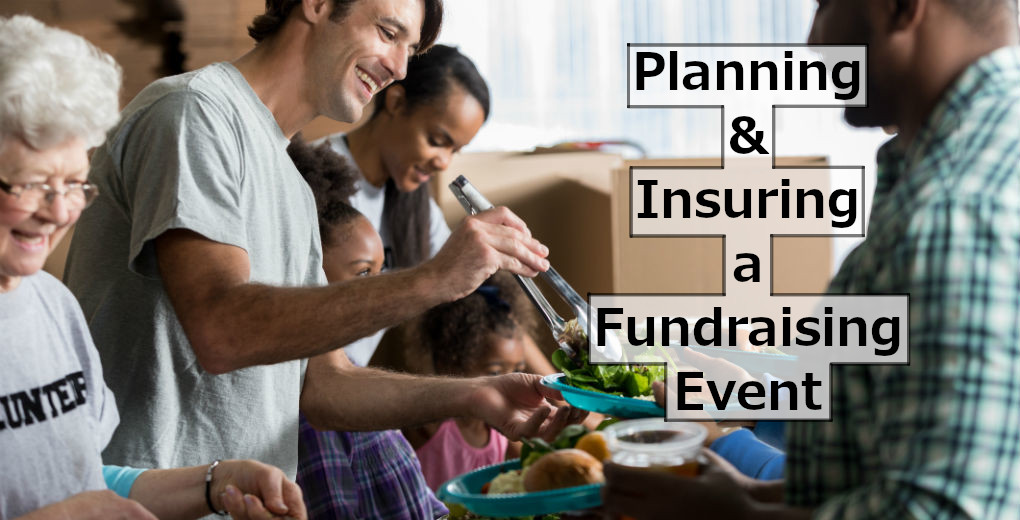 Planning & insuring a fundraising event
Fundraising events are a great way to raise essential funds for your charity as well as creating awareness of your cause. This article looks at what to consider when arranging an event.
We have got together to start raising funds for our selected charity. What should we do?
If you have no experience of running such events, you could encourage your volunteers and staff to 'piggy-back' on established activities run by others such as The London Marathon. You can provide your fundraisers with sponsor forms, branded gift aid forms, leaflets and marketing merchandise to make it easier for the participants to gain sponsorship.
If you decide to run the event yourselves, the website for the Institute of fundraising provides useful guidance. You will need to advise your insurer of the types of fundraising you undertake.
We arrange annual/ regular charity days, e.g. fetes, street parties and shows, but want new activities to draw crowds. How could we minimise risks?
There are many event organisers, with their own insurance arrangements, who can assist you with this. When booking the supplier, there are some checks you should make:
Have they got adequate insurance- What is adequate may vary depending on what it is you are doing and/or the requirements of others e.g. Local authorities if held in a public place etc.
Seek the advice of your broker but make sure it is at least the same as your own limit. Do get a copy of their insurance schedule, to protect your charity and ensure that the supplier/contractor's insurance is in force and the liability limit stated.
Do they belong to a recognised trade body?
Can they provide evidence of quality risk management?
A booking form should be used where the supplier states their insurer, the policy number and the indemnity limit.
Our event is going to be outdoors. Can we arrange insurance in case the weather prevents the activity taking place?
Yes, your best approach is to contact a specialist charity insurance broker who has access to specialist insurers for this cover.
Our volunteers want to fundraise in their own homes. They are asking us for insurance cover? What should we say?
The fundraiser should check with insurers to make sure what they are planning is covered.
Check with your own charity insurer the extent of the cover they will provide.
Garden parties are an area where this question often arises. If the volunteer opens their garden to the public, the volunteer will already have insurance in place for their home, but it would still be prudent to check the volunteer's insurance will cover the fundraising event.
We have been asked to endorse a fundraiser's activity even though we are not organising it. What should we do?
The Institute of Fundraising describes such requests as being in aid of fundraising. The institute recommends that organisations 'should consider providing third-party event organisers with a  checklist of issues to consider'. In its Code of Fundraising Practise Guidance for 'In Aid Of Volunteers', it provides an advisory letter which includes the need for insurance.
This means the individual or group arranging the activity will have to arrange their own insurance even if it is solely to raise funds for your charity.
How can we reduce the risks when we are arranging our events?
Risk mapping is a way to document your considerations. You will need to think of what can go wrong, how likely it is and then the maximum impact it is likely to have. Do involve different people in the organisation who will have a different perspective on risk. For example, a human resources person will see risks differently to a fundraiser. As well as considering physical hazards such as lifting heavy objects and the use of machinery, you will need to think of your legal liabilities that could arise from mismanagement, fraud, bribery and collusion. This helps you minimise the risk occurring and helps you plan prevention methods.
This helps in your defence in the event of a future allegation of liability or mismanagement. Documentary evidence of this type also serves as evidence of good governance for Charity Commission audits.
Each charity fundraising event is different and people can be unpredictable, your venue may pose risks, the equipment you use will vary and even timing is a big issue. Imagine if you organise a garden fete on the very day that the road access is being dug up and the car park used for a commercial plant! Do check with the local authority and/or parish council prior to running your event.
ThirdSectorProtect
Contact the insurance professionals at Third Sector Protect for tailored and independent insurance advice. For additional information on running a fundraising event, read our blog post: Fundraising event top tips.
For more tips and tricks on all things third sector follow us on Facebook, Twitter & LinkedIn.