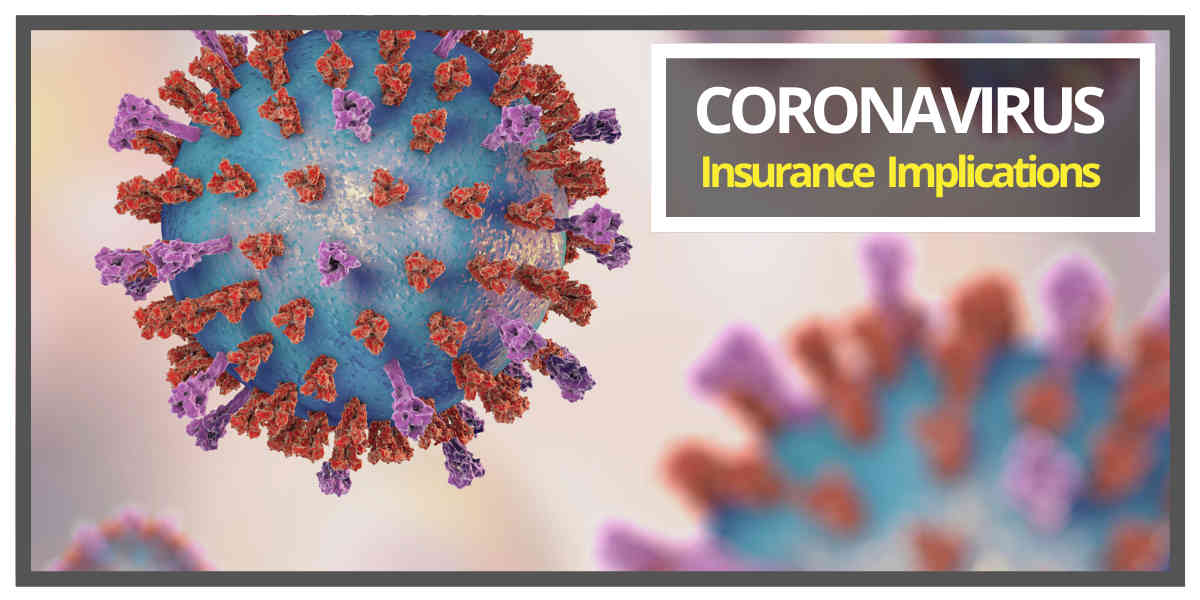 The Insurance Implications Of The Coronavirus
According to health experts, coronaviruses are common in animal species, and most don't affect humans, unfortunately for us the latest strain of the virus is highly contagious in humans and as such has began to spread across the world. With the recent and rapid rise in cases of the coronavirus across the globe we investigate the insurance implications and risk aversion measures to help your organisation stay afloat during trying times.
Coronavirus Risk Management
What are the symptoms of coronavirus?
Common coronaviruses typically cause mild to moderate upper-respiratory tract illness, and those affected exhibit flu-like symptoms. The most common symptoms include:
Headache
Cough
Fever
Sore throat
Runny nose

Some cases of coronavirus can be more severe, and individuals experience more serious lower-respiratory tract illnesses like bronchitis and pneumonia. For the elderly, infants and those with weakened immune systems, the virus can be even more dangerous.
How is coronavirus diagnosed?
If you're exhibiting coronavirus symptoms, you should stay indoors and contact NHS 111 immediately, especially if you're experiencing symptoms and have travelled to countries where outbreaks have been reported. Do not go to a GP surgery, pharmacy or hospital. The NHS will likely conduct a lab test to detect coronavirus.
Deadly outbreaks in the past
The 2019 novel coronavirus, as well as two other human coronaviruses, have caused severe symptoms. In 2012, the Middle East Respiratory Syndrome Coronavirus (MERS-CoV) outbreak caused severe illness—nearly 4 out of 10 people infected died. The severe acute respiratory syndrome coronavirus (SARS-CoV), which was first reported in Asia in 2003, spread to two dozen countries, infected 8,098 people and caused 774 deaths before it was contained.
How can I prevent coronvirus infection?
The most common cases of the virus typically occur in autumn and winter, but can happen at any time throughout the year. Unfortunately, there is not currently a vaccine that can protect you from human coronavirus infection. However, because human coronavirus is believed to be spread through person-to-person contact, the NHS recommends the following prevention strategies:
Avoid all but essential travel to areas with a high risk of coronavirus.
If you have returned from an area with a high risk of coronavirus in the last 14 days, stay indoors and avoid contact with other people. Contact NHS 111 to inform them of your recent travels.
Avoid touching your eyes, nose or mouth with unwashed hands.
Avoid contact with those who are sick.
Wash your hands frequently with soap and water.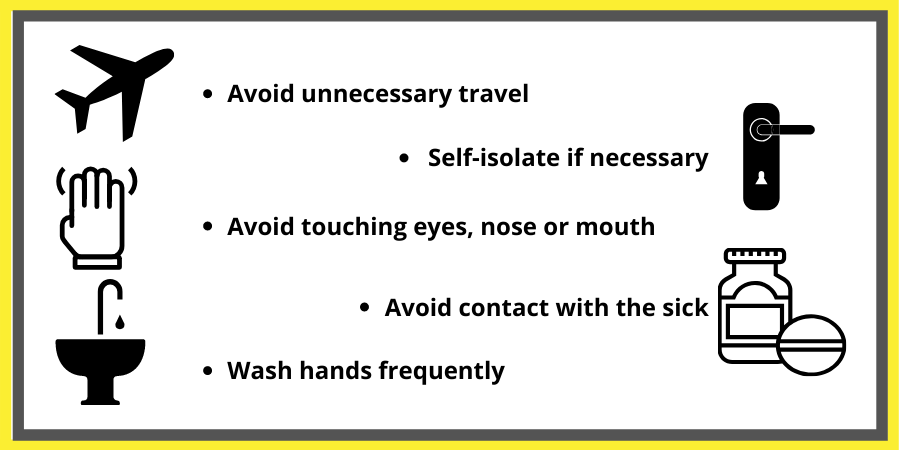 How will the coronavirus affect your insurance?
The government recently announced that the coronavirus would in fact be declared as a 'notifiable disease' a formal classification required by many insurance policies in order to claim. This announcement has been welcomed by many businesses across England, however some feel the decision has been made too late. With the Association of British Insurers (ABI) stating the governments decision was unlikely to apply retrospectively, any businesses already impacted by the virus may not be eligible to claim.
Even with this latest announcement, the insurance market has yet to come to a definitive decision on claims arising as a result of the virus, with many insurers in the past few days announcing what they would and would not be covering. To stay updated on the latest news regarding the coronavirus make sure to like & follow ThirdSectorProtect at our social media below.
Can't get enough? Check out another of our charity trustee posts: