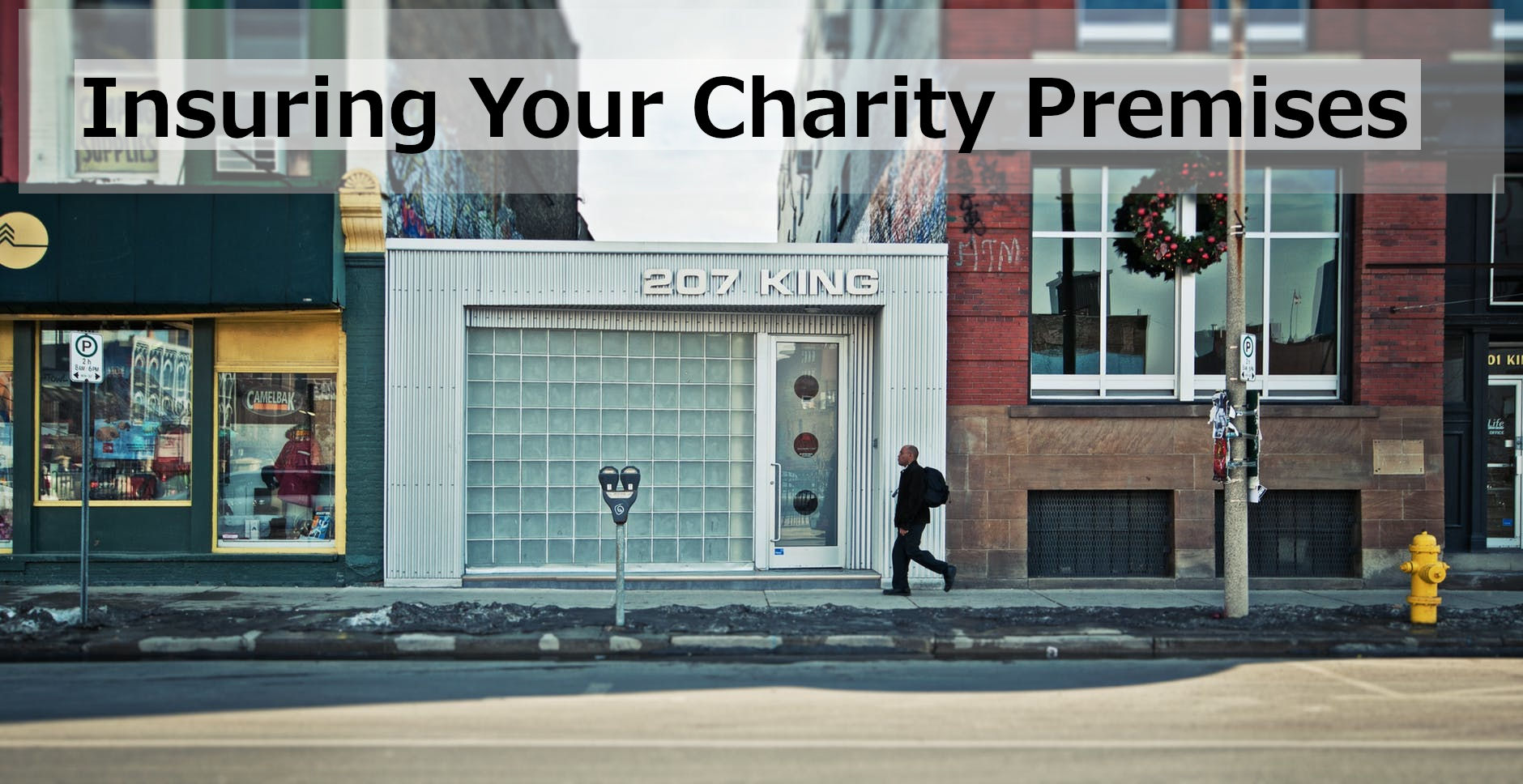 Guide to insuring charity premises
Repairing or replacing damaged property can come at great cost to a charity so it's important to ensure you have the correct insurance cover in place. This article explains what you need to consider when insuring charity premises.
Buildings
Usually, insurers require you to insure the rebuilding costs. You may have to provide evidence of insurance protection to lenders if you choose to rent/lease your property. Rebuilding costs are different from the market valuation and are the cost of reinstating the property in a like manner or as new if it were to be completely destroyed.
Usual basis of cover
–Reinstatement enables rebuilding on a new-for-old basis in a like manner to what existed before.
–All Risks includes accidental damage as well as perils such as fire, flood, malicious damage, subsidence and impact.
–Inflation protection covers the potential increased costs involved in reinstating the property between the start and end date of the work.
For leased property
–Full repairing lease, you will be responsible for all the ongoing repairs and insurance for the building. Although you don't have any responsibility for improving the property, you still have to maintain it in a satisfactory state.
–Rented property, the value of tenants improvements where you have made changes to the building will need to be insured.
Contents insurance
You will need to calculate the full cost of replacing your contents, regardless of whether items were donated or not. Where you are running a retail outlet it is very important to maintain an inventory of stock and stock values, again, irrespective of whether items were donated or not. This is something you will find very helpful should, for example, there be fire or water damage as it enables you to demonstrate to your insurer the values of donated items as well as other contents. Many charities develop their own ways of valuing donations, such as bags of clothing, and it is worth checking with your insurer what they find to be acceptable.
What is the difference between market value and rebuilding value
When you acquired your building you paid a commercial rate that changes with market conditions- hence the market value.
To rebuild a property, you would have to pay for materials plus the current rate of building contractor's wages and transport costs. The nature of some buildings such as listed buildings also increases the time and cost involved in restoration. This is why insurance companies ask for rebuilding valuation, to ensure you have adequate cover in the event of any major rebuilding work.
The royal institute of Chartered Surveyors recommends you get an up to date re-building valuation every three years.
What if the building is to be unoccupied?
"Unoccupied" is often defined by insurers as untenanted, empty or not in use. The likelihood of more problems with unoccupied buildings, such as vandalism and burst pipes after severe weather, means that if insurers are not advised a building is unoccupied, the building is unlikely to be insured.
Companies providing unoccupied property insurance, will normally only do so if the insured is willing to help reduce the chance of a loss- this is known as risk management. The insurer will advise you on how to protect your building to comply with their policy terms.
There may be an additional premium to pay, a reduction in the cover provided, or even cessation of cover. Your insurance broker can advise the terms of your policy. The cover is likely to be restricted and the level of cover available can vary from insurer to insurer.
ThirdSectorProtect
Get set up with the insurance professionals at Third Sector Protect for tailored and independent insurance advice. For additional information on minimising risk with insurance, read our blog post: Is your charity doing enough to protect its trustees?
For more tips and tricks on all things third sector follow us on Facebook, Twitter & LinkedIn.