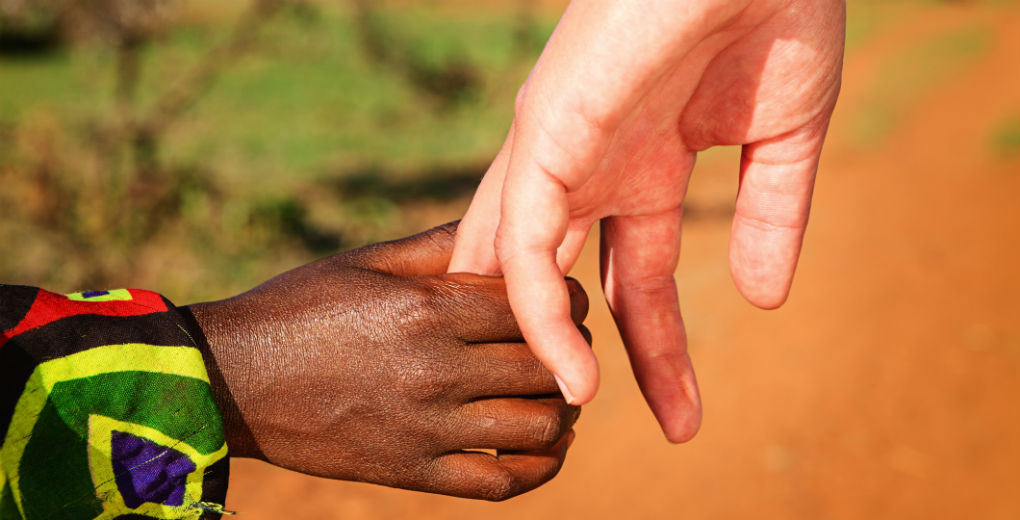 Calling all 'Voluntourists'!
The mere mention of a vacation is enough to bring a smile to your face. But what if your vacation could bring smiles to other people's faces too? What if your vacation allowed you to build not just a basket of happy memories but also helped your personal growth? Look no further, 'voluntourism' is the answer.
Whether you are a fresh-out-of-school 18 year old or a 40 year old looking for a new meaning to life, volunteer travel can be immensely satisfying and enriching experience for everyone.
More and more young people are opting to take a break before heading for higher studies to go on volunteering trips. Before you start scribbling plans in your diary be mindful of the fact that choosing the right organisation is very important.
A wrong choice could prove to be a waste of time in the best case scenario and you in trouble in the worst case.
Three young volunteers share their experiences below as well as provide tips on how to stay safe.
"Take time to do thorough research" – Sile (24), England
Sile volunteered for a month at an orphanage in Nepal through the 'Rural Community Development Program Nepal (RCDP-Nepal), a non-profit volunteer organisation. Before she chose the project, she did extensively online research, even reading reviews from former volunteers at the project. Projects and organisations recognised and backed by governments tend to be safer then private ones. Do check the credentials of the organisations before signing up.
For Sile, the experience was an eye-opener. "You look at poverty like you have never seen before," she says. "It changes you as a person if you go to poor countries". Although Sile knows that its difficult to make a lasting difference with such short stints, she believes every contribution counts.
And yes, she plans to go back. " Next time, i will go as a doctor after my medical school", she finishes.
"Ensure the organisation has a local contact or number"- Julia (21), Germany
Julia, who loves working with children and animals, went with a private organisation to Chile. "I wanted to improve my Spanish, get to know new cultures and work with children or animals", she recalls. Julia paid a rather high amount for registration and contact with a guest family in Chile but once she landed there, there was no way for her to get in touch with the organisation for further assistance.
Luckily, Julia spoke Spanish and managed to get around quite easily. But she warns that things could get rough for those who do not speak the local language or know anyone locally, should an emergency arise. Here, travel insurance can come to your rescue, with 24/7 hotlines and multilingual specialists there to help you deal with a range of problems from medical emergencies to trip interruption and lost baggage.
Julia not only helped disabled children ride horses for 'riding therapy' but also volunteered at a home for stray dogs. "The experience helped me to improve my language skills, make friends with young Chileans and it also made me stronger", she says.
"Prepare for the worst"- Jakob (22), Germany
After finishing school, Jakob signed up for a project in Kasese, Uganda. Between August 2013 and March 2014, he taught schoolchildren and helped build a well. Unfortunately adversity visited Jakob in the form of illness. "In countries like Uganda, you should know that sooner or later you will get sick. I contracted malaria. Fortunately i had bought international health insurance beforehand. So i didn't end up spending out of my pocket for treatment".
Homesickness is another thing you need to mentally prepare for. But Jakob has no regrets. He worked alongside roughly 35 people in a small school with 50 children and lent a hand in building a well at a farm, an experience that contributed to his career decision. "I decided to study geo-resources management, which is what i am doing now". The trip also taught Jakob the value of mindful consumption. "There, you have to think about things that you don't have to in developed countries like Germany. If you want water, you have to fetch it from a well. Making tea is also quite an effort with patchy electricity connection".
Still he plans to go back someday to visit his team in Uganda again.
Tourism and altruism, voluntourism mixes the best of both worlds. Take that enriching trip!
This content has been provided courtesy of Allianz.