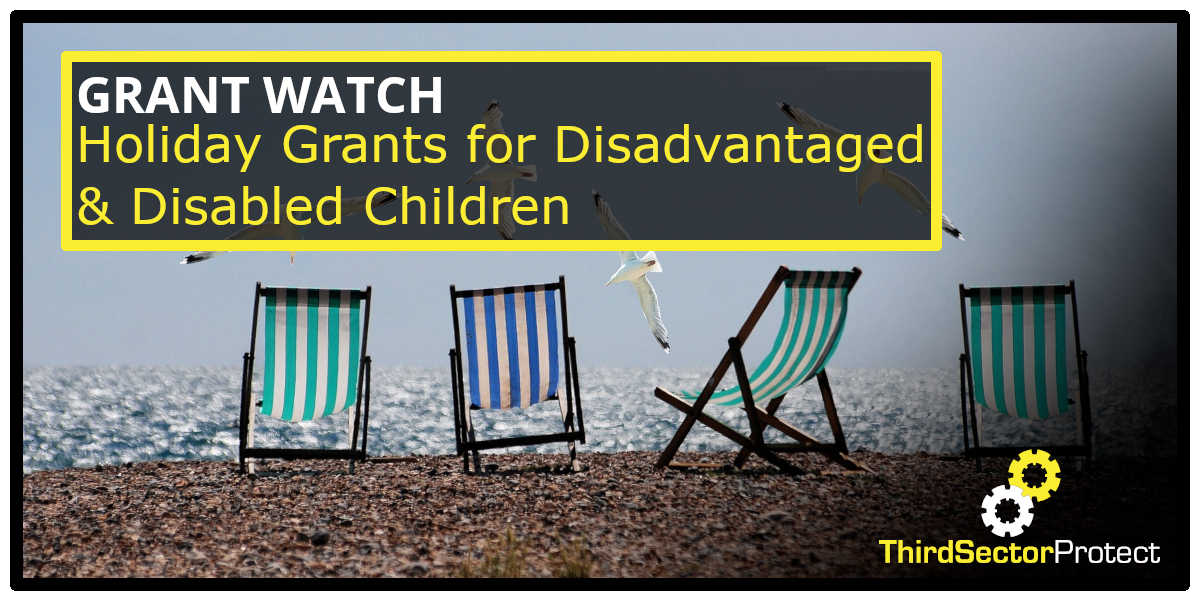 Holiday Grant for Disadvantaged and Disabled Children (UK)
Provider:
Overview:
The Holiday Grants programme provides grants for recreational trips and holidays for groups of children aged 13 and under in the UK who are disabled or disadvantaged.
Grant size:
£500- £2,500
Eligible locations:
UK (with priority to the 20% most deprived areas).
Key Dates:
Application deadlines are dependant based on the date of the trip.

How to apply
Applications can be submitted online using the providers application form. Follow the link here for more information.