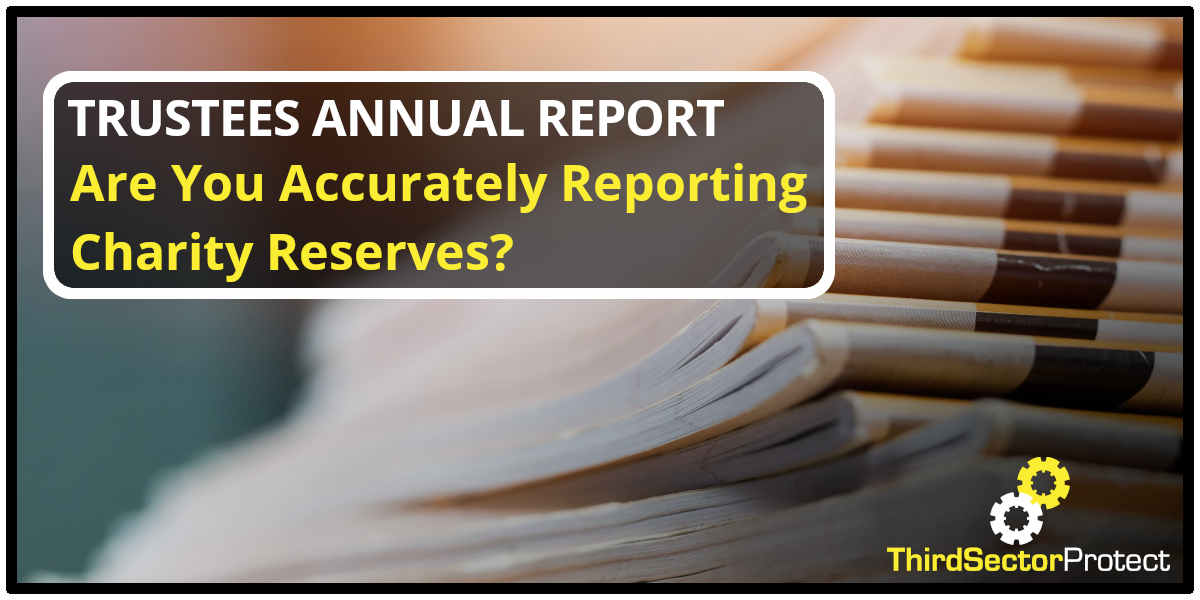 Trustees Annual Report: Are you accurately reporting charity reserves?
Charity Reserves
Despite the legal requirement for registered charities to include their reserves figures in their trustees annual report, recent data revealed less than 25 per cent of charities with incomes of over £500,000 actually provided the correct charity reserves figure in 2018.
Charity reserves are defined as a portion of a charity's unrestricted funds that are freely available to spend on any of the charity's purposes. However, many trustees incorrectly assume reserves and total unrestricted funds are the same, prompting serious concern from the Charity Commission regarding these trustees' ability to make important financial decisions.

Trustees annual report
The trustees annual report helps people understand what it is your charity does, particularly potential funders and beneficiaries.
It tells people:
About the work your charity does.

Where the money comes from.

How you've spent your money in the past year.
If your charity's income is less than £500,000 (and providing it doesn't have assets worth more than £3.26 million), prepare a simple report including:
Charity's name, registration number, address and trustee names.

Structure and details of how it is managed, including how trustees are recruited.

Objectives and activities for the year.

Previous achievements and performance.

A financial review including any debts and details of your reserves policy.

Details of any funds held as a custodian trustee
You are required to prepare a full trustees annual report if either: Your charity's income is above £500,000 (or above £250,000 if its assets are worth more than £3.26 million), or your charity is a company or CIO
Trustee Indemnity
Don't let your trustees be uninformed on reserves. Use the Charity Commission's guide for top tips. To ensure your protected should things go wrong, contact ThirdSectorProtect today to discuss purchasing trustee indemnity cover from a broker you can trust.
For more information on keeping your trustees safe from harm, read our blog post: Is your charity doing enough to protect its trustees?
For more tips and tricks on all things related to charities, not-for-profits and community groups, follow us on Facebook, Twitter & LinkedIn.