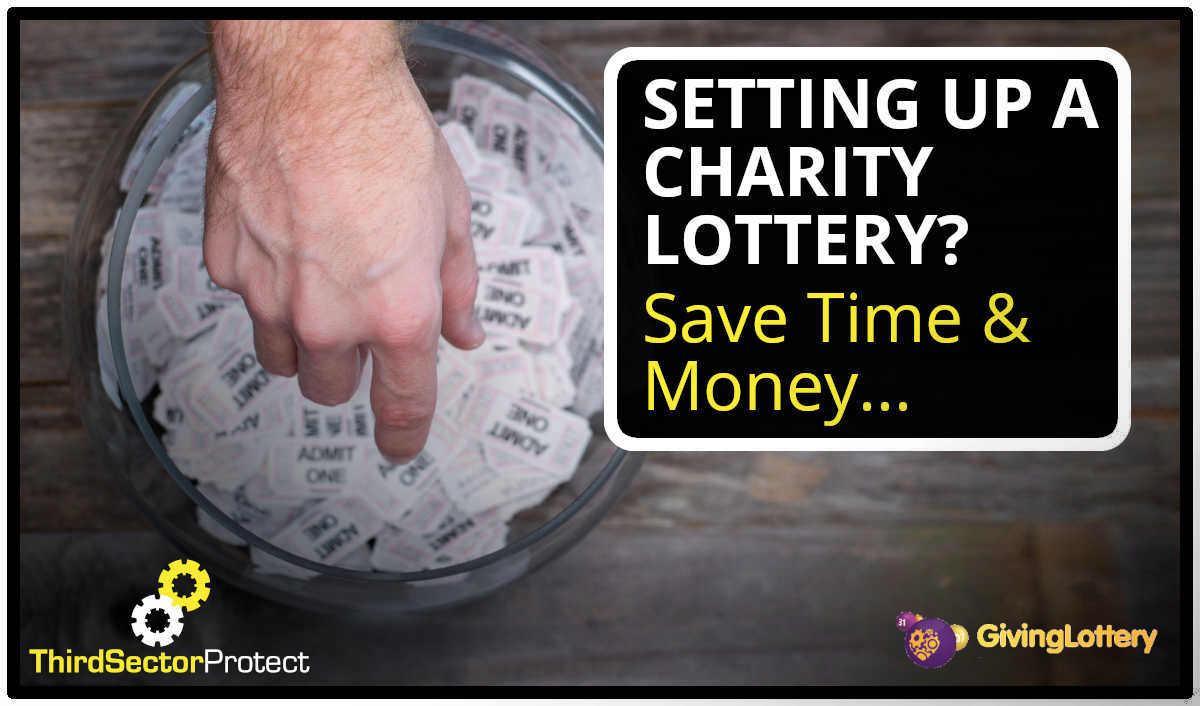 Setting up a Charity Lottery? Save yourself Time & Money…
Like many other charities and not-for-profit organisations you've probably considered running a charity lottery or raffle as part of your organisations fundraising efforts. However, unsurprisingly, you're not the only one…
Charity lotteries are extremely popular, yet in reality can be expensive and complex for smaller organisations to get right, so much so that we published an entire blog on the regulations and licenses needed to run a not-for-profit lottery.
At this point your probably wondering, why hasn't anyone made this easier!?
TheGivingMachine is a charity that was setup to support all good causes in the UK. They started by building an online shopping website where you can buy from over 2,300 participating retailers like eBay, Amazon, John Lewis Partnership, ASOS and so on.
Purchases made on TheGivingMachine generate free donations for schools, charities and community groups supported by shoppers. In this way, they've given away over £1.7m in free donations to thousands of amazing causes all over the UK.
TheGivingMachine team decided in 2019 that they wanted to see how they could help good causes even more and felt that providing a hassle-free lottery platform could be a great idea. Many of the causes they work with are primary schools and other smaller local causes that do not have full time fundraising staff – they only have part time or voluntary people.
We spoke to Rachel Jackson, Giving Director at TheGivingMachine who had this to say about their recent venture…
"The opportunity to give a way to offer supporters the chance to win great prizes and develop an income stream with no up-front cost, no lottery licence, no development and no previous experience was a win-win opportunity we had to take."
How It Works
Tickets for the lottery cost just £1 per week for a minimum of 4 weeks. Even better, each ticket has a 1 in 50 chance to win a prize each week, with a top prize of £25,000! That's a better chance of winning than the National Lottery or the Health Lottery. There are also prizes of £2,000, £250, £25 and additional tickets depending on how many numbers match the winning draw.
From every £1 ticket, sold 60p will go to good causes in the UK! To put this in perspective when you play the National Lottery just 25% goes to good causes – they've more than DOUBLED the ticket percentage that goes to good causes.
Even better, players can choose which good cause gets 40p of the 60p (the remaining 20p will be distributed to TheGivingMachine charity to help support all good causes across the UK).
Considering your own Charity Lottery?
We spoke a bit more with Rachel Jackson about the Giving Lottery's own experience in setting up and running a charity lottery to identify the distinct challenges not-for-profits may have:
"If you want to run a lottery where tickets are on sale prior to a draw date and not at a particular event, this is classed as a 'small society lottery' and requires a licence from a local authority. The costs to do this vary but could be £40 for an initial application and then £20 to renew for example."
Rachel went on to say:
"Any proceeds (from ticket sales) for a single draw should not be anticipated to exceed £20,000. For a 'small society lottery', tickets must show the name of the promoting society (and the purpose of the lottery), the ticket price, the name and address of the organiser and the date of the draw."
"There are a number of national lottery platforms where you can setup to run your own lottery but most require a fee to setup which can be as much as £100. In addition there is some administration to do as lottery returns need to be completed and submitted to the licensing authority."
"You will have to source prizes of course and for many local organisations, it is usual to approach local businesses for their support. Unfortunately this is becoming harder for local businesses as many are finding trading conditions harder these days. The alternative is to use cash prizes from your lottery sales but that then means you retain far less and the cash generated may be quite low."
An Easier Option
Sound tricky? Fortunately TheGivingLottery, takes away pretty much all of these obstacles. There are no fees to join, no licenses to buy and no materials to create. As long as you're a good cause, you can be up and running in 24 hours and starting to raise funds. It's another no-brainer as they say. Since they launched in July 2019, they now have over 100 causes live and are on track to raise well over £25,000 a year for good causes!
Give It A Go
For any good cause that wants to raise money via offering a lottery capability, the GivingLottery could not be easier or faster. To sign up, they just need to be sure that they are supporting a good cause which is "worthy of public support" and not an organisation established primarily for profit. That could be a charity of course but also a school, community sports club, scout group for example. They also have to be able to pay funds raised into organisational bank account, not personal ones.
The application process is really, really easy and most importantly free – just a few details about the cause, its area of service or support, and a contact name and email address. They will need to undertake a few checks on their end but you should be up and running in no time. You don't need a licence to complete any lottery returns – They take care of all that!
Within a day or so, a causes account is all up and running and there are free posters, social media and email templates to use so that fundraising can get off to a quick start and selling lottery tickets can begin straight away! Funds are collected and distributed monthly with statements and information all easily available. Your supporters buy tickets online with the website experience optimised to work equally well on mobiles, tablets and PC's of course.
Making a Difference
While we have talked a great deal about how it works and what money goes where, their purpose is to provide another giving platform that will attract people to join in and help make a difference in the communities where they live and work. It's really important to remember that most people do want to make a difference and love the idea of the chance to win at the same time. As with all fundraising mechanisms, remembering to tell your supporters about the difference they are helping you to make with specific examples where possible will make them feel great and encourage them to continue supporting a cause and hopefully tell others too.