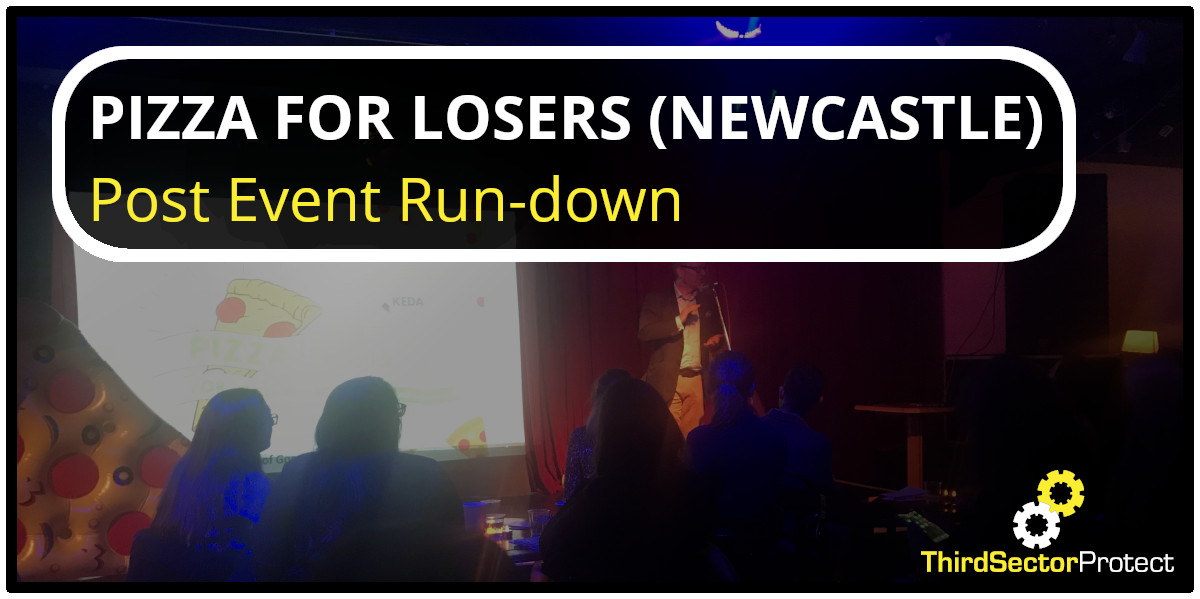 Pizza For Losers – Newcastle Post Event Run-down
With it's debut duo of events coming to a close, Pizza For Losers has ignited excitement in the fundraising space as it encourages fundraisers to admit and subsequently embrace their past failings.
As a sponsor of the events we were keen to identify the challenges fundraisers specifically face, that way we are able to provide a solution to make the life of fundraisers easier. The talks presented by the speakers went a long way in illustrating these challenges, an overview of the days speakers is included below.
Ashley Elliott – Fundraising Firsts Gone Wrong.
Ashley, fundraising manager for St Oswald's Hospice kicked off the event with her talk, Fundraising firsts gone wrong. Ashley explained the power of developing real relationships with audiences, your board, stakeholders & partners as well as being honest about our failures and using them as learning experiences.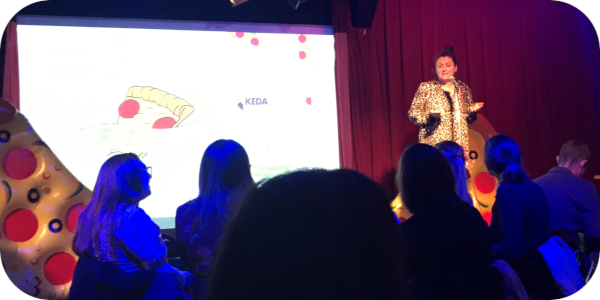 Alexis Strum – The Time I Almost.
Alexis Strum, actress, writer & public speaker discussed all the times that she 'almost..' as well as the importance of perseverance in fundraising and ensuring you take control of your own destiny, not letting others control your failures.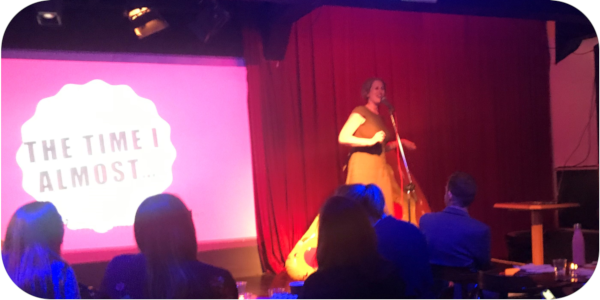 Ross Millard – It all starts with an accident.
Ross Millard, Founder of Summer Streets Music Festival and Musician at The Futureheads delivered his lesson in screen printing and failure, whilst inspiring the attendees to try ideas that are likely to fail and that its okay to go with your gut.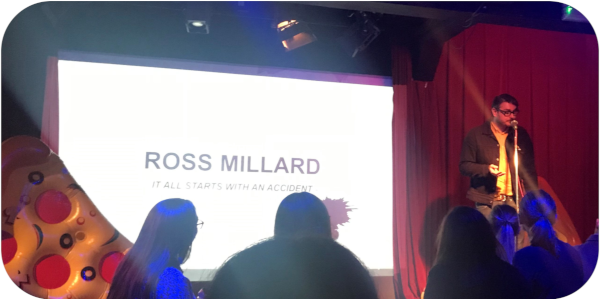 Charlie Mussett – What could possibly go wrong?…
Charlie who works as the Senior Ops Manager for the Great Run Company delivered his talk on his failures in sport and emphasised that failure is different for everyone, things may go wrong and you may consider it a failure, but that may not be how it looks to everyone else.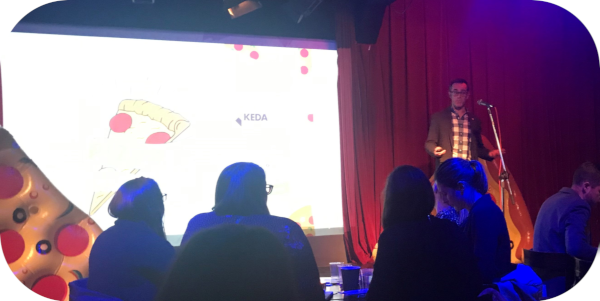 Damian O'Broin – Good failure, bad failure and what-the-hell? failure.
Damian, Director of ASK Direct delivered an engaging talk on his past direct marketing failures and succeeding as an underdog. Damian also taught attendees about the spectrum of failure and the importance of understanding the reason why something has failed. Failure itself can be good.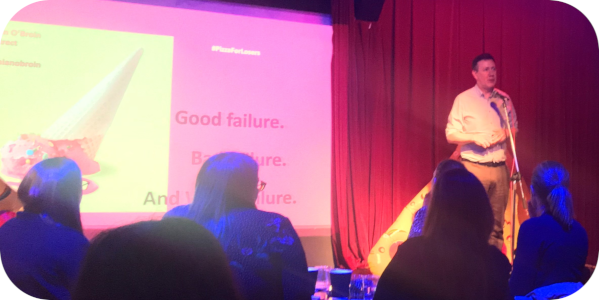 Julia Ammon – The Communication Passport Project that never travelled, and what it taught me about project funding.
Julia who works as the Trusts Programme Manager at Blesma delivered a fantastic talk on the danger of tunnel vision and how getting overly focused on an idea can ultimately lead to failure. Julia also reassured attendees that developing partnerships with experts shouldn't be something to be afraid of and can often bring with it great results.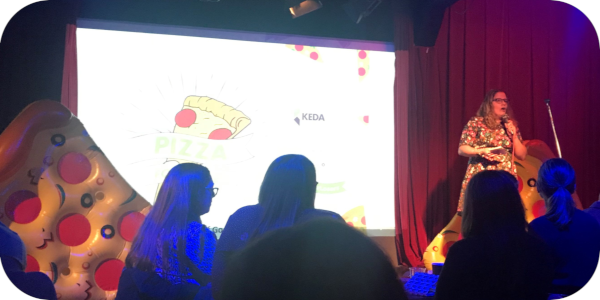 Kate Lee – When my personal values have stopped me seeing sense: Failure from conflicting ideas about what is the right thing to do?
Kate Lee, CLIC Sargent CEO gave an inspiring talk on the confession factor, and the fear of owning your mistakes. Kate also stressed the importance of giving honest feedback and how this can enable and empower people to succeed.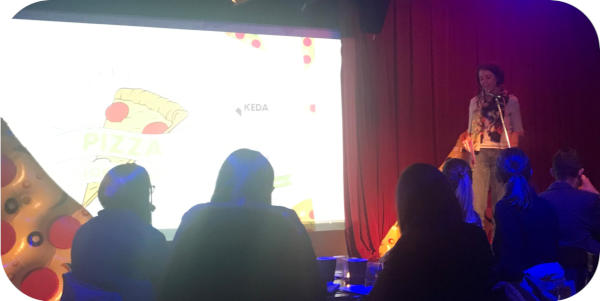 Richard Lloyd – The neccesity of failure
ThirdSectorProtect's very own Account Director, Richard Lloyd delivered an impromptu talk on the necessity of failure, and that more important then the failure itself is the risk management processes that enable your organisation to continue regardless of the extent or frequency. Enabling you to continue to deliver the invaluable services you provide to your service users.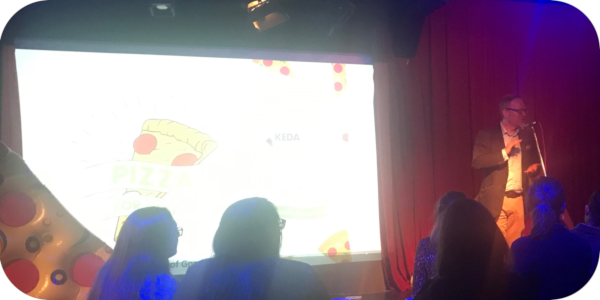 We want to say a huge thank you to Nikki Bell (@CharityNikki) and the team at KEDA Consulting (@KEDA_Consulting) for making the ingenious idea of pizza for losers a reality and allowing us to be a part of it. The world of fundraising has gained a fantastic new event.
ThirdSectorProtect – Pizza For Losers
As a charity insurance broker, we have a good grasp of the challenges that charities and not-for-profits face on a day to day basis. In recent years its become more apparent that their are distinct challenges faced by fundraisers which can cause considerable issues and stress.
We've taken the time to understand these unique challenges faced by fundraisers and created a solution to help you maximise fundraising whilst minimising your costs.
Ways to benefit include: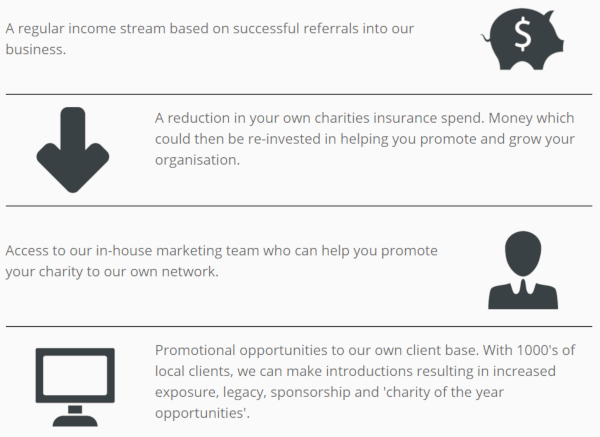 Think you could benefit from the above solutions? Fed up of failure? Take control of your fundraising future, CALL NOW or visit our fundraising page:
To stay up to date with the latest charity news and advice, make sure to follow us on Facebook, Twitter & LinkedIn.