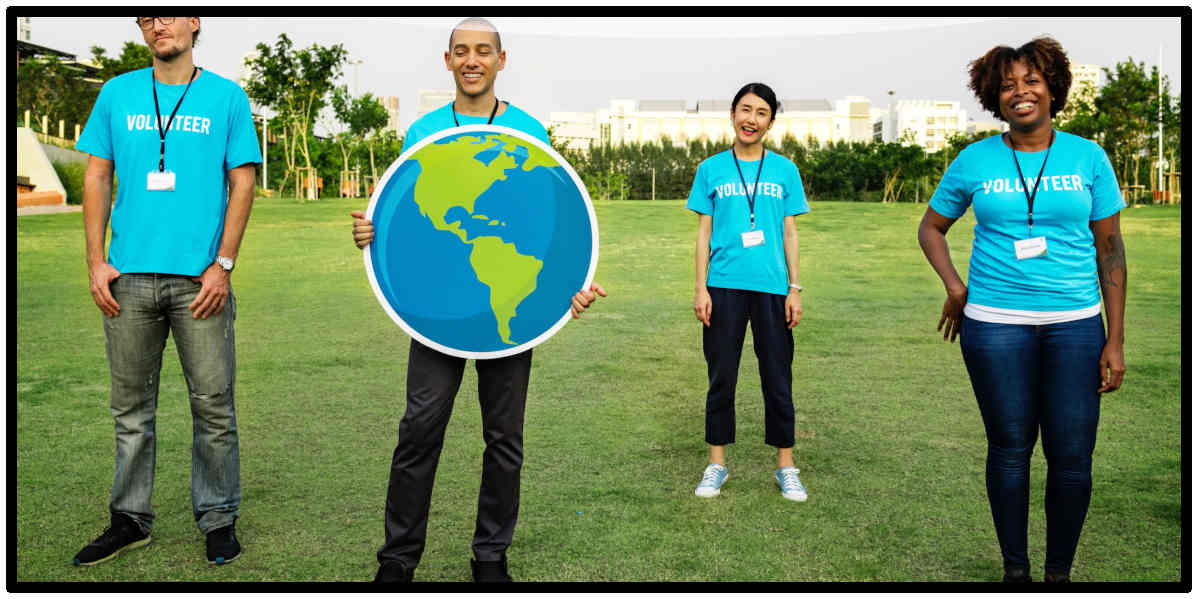 How to recruit and manage volunteers in your organisation
As a not-for-profit organisation, a great deal of your workforce could well be made up of volunteers – those who are devoting their time and energy to helping others through your organisation. And while they don't expect to be paid for their help, they'll still need some degree of supervision, at least at first so you can be sure they're doing their job correctly and safely. Efficiently managing your organisation's team helps you minimise the risk of your volunteers, as well as those they serve, coming to harm's way. To help you do just that, ThirdSectorProtect has put together these tips on how to recruit & manage volunteers so they can become valuable, long-term additions to your charity.
How to Recruit Volunteers
Before you train them up, you've got to find them. Recruiting volunteers can be challenging, but if you tap into different avenues, you have a better chance of engaging with people who are enthusiastic about your mission and can fill in the gaps in your rota.
Here are a few places you can start:
Through businesses – If a business has chosen to support you, use the connection to see whether any of the employees might like to help further by volunteering. A business might want to extend the reach of their Corporate Responsibility (CSR) further by giving employees a regular morning or afternoon off to lend a hand.
Through colleges and universities – Full-time study hours can be sparse in comparison to school and work, and students are often looking for ways to make use of their spare time and enhance their CV. Whether your local college is hosting a job fair or you want to arrange a dedicated visit, get in contact with institutions near you to see if you can come and talk to the students about your charity and its cause.
On traditional job sites – While most people looking on job board sites will be looking for paid opportunities, most aggregate websites have a filter for volunteer opportunities. If your post comes up in a keyword search, a job seeker might consider a volunteer role on top of their paid work, especially if they're looking for a career change in that field.
On specialist job sites – Other sites, such as do-it.org only advertise volunteer positions so that you can be sure of a captive audience of willing opportunity seekers.
Training Programme
As a not-for-profit, it's essential that your organisation develops a training programme for its volunteers. Any training programme you roll-out will depend on the kind of work the volunteer is expected to do and any existing work policies you have in place.
For instance, if they are serving those in the community who have higher care needs, or working around large animals such as horses, then the volunteer might need more specific training to keep them and those around them safe.
5 training tips
Introduce the volunteer to the organisation by giving them the history, mission statement and services provided. Outline the goals of the organisation and any specific needs of those it exists for.
Provide an overview of the skills and responsibilities required for the position. If special equipment is required, the volunteer will need training on how to use it until they feel comfortable in doing so.
Explain the organisation's policies and procedures. Give the volunteer a safety handbook if you have one.
Once the volunteer has read through your policies and procedures, ask them to sign a waiver to say they acknowledge the risks associated with the position.
Conduct a safety briefing covering how the volunteer can protect themselves and those who access the service from danger and injury while representing the organisation.
Managing Volunteers
The supervision doesn't end with the training. It's vital that the senior members of your team or full-time staff continue to monitor and manage your volunteers.
Make sure these key team members feel confident in delegating to your volunteers, as well as correcting them if they make any mistakes.
In certain circumstances, such as if a volunteer is acting in a way that is reckless or inappropriate, this might mean dismissing them before they have a chance to endanger others.
On the other end of the scale, your volunteers should feel motivated to work hard in the role, so be sure to give them plenty of encouragement and praise if they're putting in the effort and doing a good job.
Small gifts of gratitude, at around Christmas, for example, can go a long way.
Volunteer management checklist
To ensure that your organisation is fully prepared for managing volunteers, determine if your not-for-profit does the following:
Make a list which describes all volunteer positions, outlining each's tasks and duties.
Maintain and distribute a volunteer safety handbook for use during training.
Establish a grievance policy so the volunteers know what action to take if they're unhappy while working for the organisation.
Ask all volunteers sign a waiver acknowledging the organisation's policies.
Establish disciplinary standards for volunteers.
Train all staff members and supervisors who come in contact with volunteers on how to interact with them.
ThirdSectorProtect
Whatever the nature of your volunteer's responsibilities and the stage of their recruitment and training, our team of charity insurance specialists at ThirdSectorProtect are here to help with the right policy. Call 0800 877 8277  or request a quote for Charity Insurance. For additional information on managing volunteers, read our blog post: Calling all 'Voluntourists'!
For more tips and tricks on all things third sector follow us on Facebook, Twitter & LinkedIn.