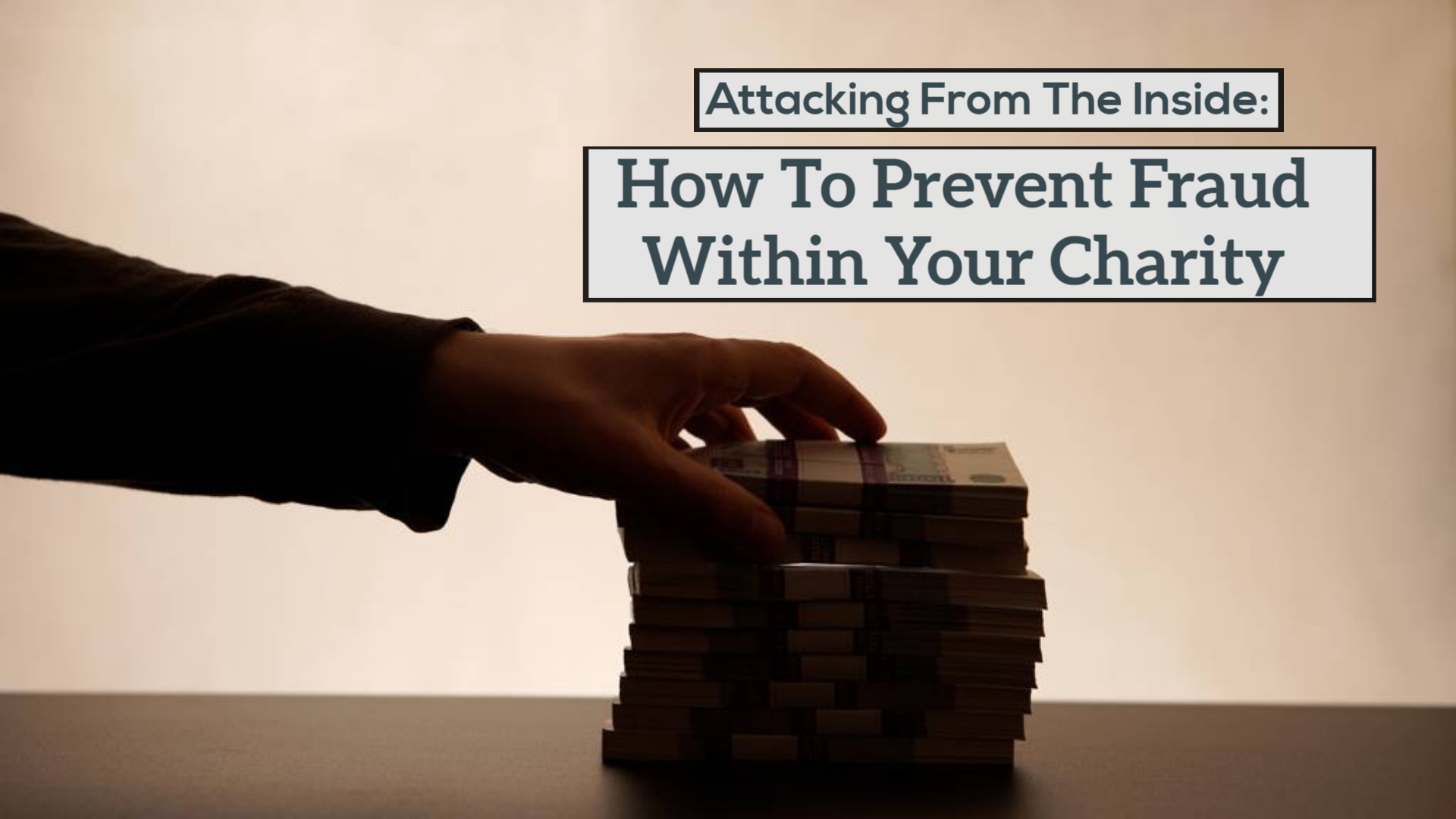 Attacking From The Inside: How to Prevent Fraud Within Your Charity
While you may picture a cyber-criminal threatening your charity as a hooded hacker from the outside world, the unfortunate reality is that it's quite common for a cyber-attack to occur from someone within, also known as insider fraud. Over 50% of charities suffered an insider threat attack this past year, according to recent research from the National Fraud Intelligence Bureau. This form of fraud has the potential to cause greater consequences, seeing as insiders typically have deeper knowledge of the organisation's inner workings, including how to access data.
Use this guidance to prevent insider fraud within your charity:
Restrict access to sensitive files so that only relevant, trusted staff members can see the documents. Consider using encryption as well.
Closely monitor staff activity using IT systems.
Establish clear policies regarding fraud and make sure your staff is aware of them. Report any fraud incidents to Action Fraud and the  Charity Commision.
ThirdSectorProtect
For additional government information on preventing fraud, click Here or read our past blog post: Six warning signs of fraud within your charity.
For more tips and tricks on all things third sector follow us on Facebook, Twitter & LinkedIn. Or for any enquires regarding a current or future insurance policy visit our website or give us a call on 0800 877 8277