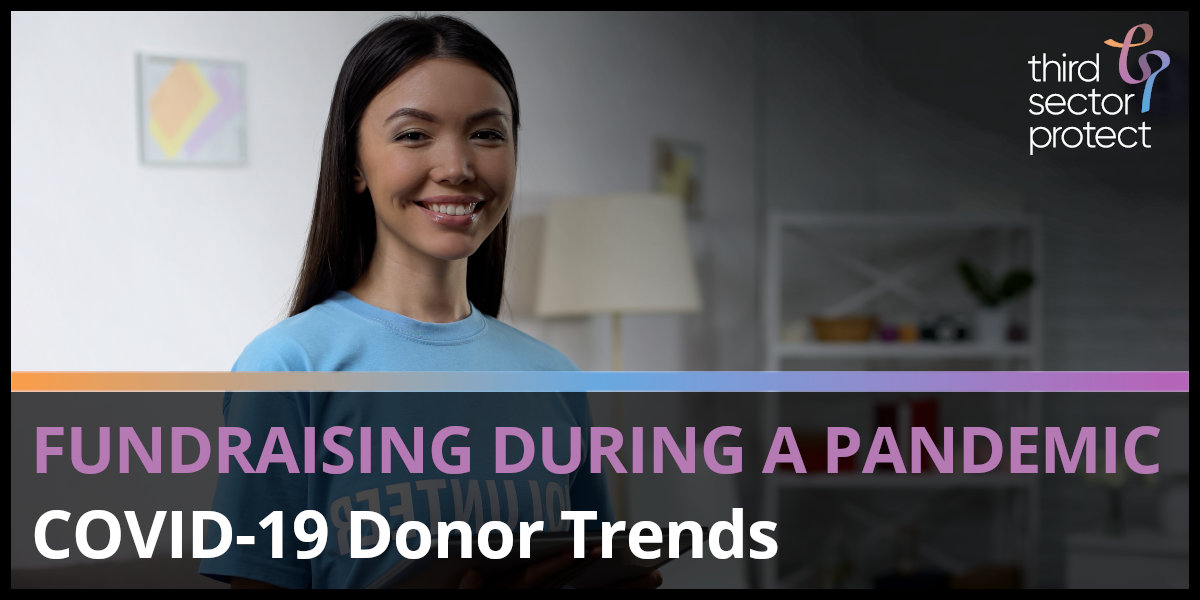 Fundraising during a pandemic: COVID-19 Donor Trends
The behaviour and support of donors have always been key trends for charitable organisations to monitor. Understanding these patterns can make a big difference for charities as they look to collect donations and help their communities. We take a look at fundraising during a pandemic to explore the different challenges and opportunities awaiting fundraisers.
One-time Donors
One off donations have been on the rise due to increased public generosity as a result of the ongoing pandemic. In order to capitalise on this, organisations should prioritise obtaining a one-time donation before attempting to convince someone to become a recurring donor.
Potential donors may experience pressure if prompted to become a recurring donor and may avoid donating at all as a result. One approach is to contact previous donors who have made multiple donations asking them to become a recurring donor. As they have repeatedly shown support in the past, its more likely that they will be willing to agree to a regular donation.

Local Focus
National organisations should emphasise how they are affecting causes on a local level. Meanwhile, local charities should seek to maximise this opportunity.
With times getting increasingly more difficult for a large majority of the population, the need to see action close to home is increasingly important. This work on a local level really resonates with the public as they can see the benefit and effect the work not-for-profit organisations do daily.

Brand Identity
Charities should focus on making their brand visible, especially digitally whilst fundraising during a pandemic.
With the imposition of a second lockdown the world is yet again locked away, meaning for many organisations and not-for-profit's the only way to connect is through the internet. This means that the third sector needs to prioritise its online communications and presence.
There are a variety of high quality free tools out their available for not-for-profits or charities that can help increase your online presence, marketing or even work flows. Check out the list below:

Virtual Events
Virtual events have become more common during the pandemic and present new opportunities for charities to connect with potential donors. Aside from the necessity of virtual events as a result of the Coronavirus they can actually provide a much greater experience to a larger number of individuals.
Take for example the hugely popular Fundraising Everywhere virtual conference allowing attendees to watch webinars and virtual recordings in their own time. Not only does this allow many more attendees to benefit from the information provided, but it also makes attendance more affordable without the need to travel to the location or venue often many miles away.

How is Third Sector Protect helping other not-for-profit Fundraisers?
Through our work as sponsors of the North East Fundraising Conference and insurance broker for the Institute of Fundraising, we understand the pressures faced by fundraisers and charities.
That's why were working together with fundraisers to provide an additional fundraising facility giving you an opportunity to generate an additional income stream for your organisation whilst fundraising during a pandemic.
Speak to a member of the Third Sector Protect team to find out more today:
See what else we're up too!
Follow Third Sector Protect on Facebook, LinkedIn and Twitter to stay up to date with all the latest not-for-profit news!
Can't get enough?! Check out another Third Sector Protect post